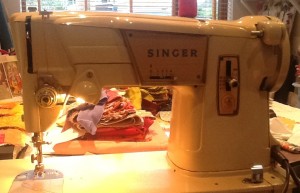 Workshops and Talks
I have over 20 years experience of teaching embroidery, print and textile design, in further and adult education as well as delivering workshops to guilds, local art groups and at various sewing venues.
I run workshops and talks for Embroiderers Guild, art groups and textile interest groups around the UK.
I love to share my passion for textiles and enjoy giving  colourful one-hour talks about my career and work inspirations. I usually bring along many samples of my work to display.   Popular talks are as follows
My Journey through stitch :  A visual timeline of my textile work with original influences & education.
The view from where I'm standing :  Inspiration and Influences that have shaped my work to date.
Please contact me to discuss your requirements.  I can combine talks with practical workshops too.
Workshops techniques range from machine & hand embroidery to textile printing & dyeing processes.
I offer City & Guild courses in Embroidery and Textiles from a venue in Warwickshire.